Guoyong Zhang & Huanhuan She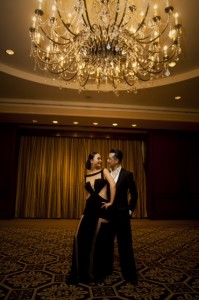 WD CWorld Professional Classic Showdance Champions
National Netherlands Open Professional Classic Showdance Champions
National Italian Super Star Open Professional Championship Finalist
Owner of The Dance Place
The Dance Place has been teaching in Galleria area since January, 1985. Now our brand new location is at 6609 W Sam Houston Parkway S, #202, Houston, TX 77072, the studio is an easy access from all parts of city.
If you can imagine yourself learning to Ballroom Dance, or if you can imagine dancing West Coast Swing, Salsa, Waltz, Tango, Rock-n-Roll, hip hop or even ballet and jazz, The Dance Place can help you realize your dancing goals.
The Dance Place is one of the largest Ballroom dance studios in the nation. A large number of experienced professionals teach in our attractive and spacious facilities. The owner believes strongly in providing a clean and friendly place where people can enjoy learning to dance without the hassle of signing expensive and long-term contracts for dance lessons.
Instruction is available 7 days per week at The Dance Place in Country & Western, Club, Swing, Whip, Hustle, Salsa, Theatrical, American Ballroom, American Rhythm, International Latin and International Standard styles of dance. We teach social, exhibition and competitive styles of dance and we also choreograph that all important "first dance" for wedding couples.
After learning all those dances, you must now imagine yourself out on the dance floor using your newfound skills. What better place to do that than at one of the fabulous socials or practice parties held at The Dance Place every Friday evening.
No matter what your dancing goals are, The Dance Place can help you reach them. Check out the rest of our web site and see why we know you can move from the "imagine" stage to the dance floor in no time at all.